This blog will talk about SCD Type 1 Implementation on Pentaho Data Integrator
Slowly Changing Dimension Type 1 does not preserve any historical versions of the data .
This methodology overwrites old data with new data, and therefore stores only the most current information. In this article let's discuss the step by step implementation of SCD Type 1 using Pentaho.
The number of records we store in SCD Type 1 does not increase exponentially as this methodology overwrites old data with new data
Create table in Database for source and target and Create connections for database.
Table Input Step: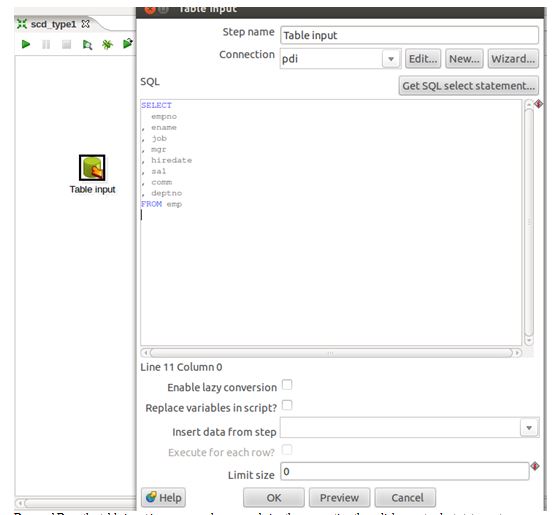 Drag and Drop the table input in spoon workspace and give the connection, then click on get select statement.
Then Click on ok.
Database Lookup:-
Drag And Drop The Database Lookup. Double Click on Database Lookup And Set The Following properties  and then click on ok.:-
Filter Rows:-
Set The following properties  of filter rows and click on ok.
Select Values:-
Before you work on select values, connect the table output and specify all the database field on to the output step.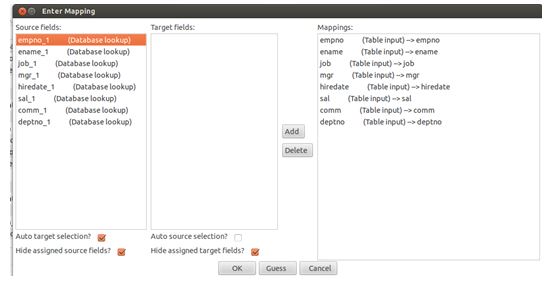 Table Output :-
Update:-
Set The Following On Update  and click on ok.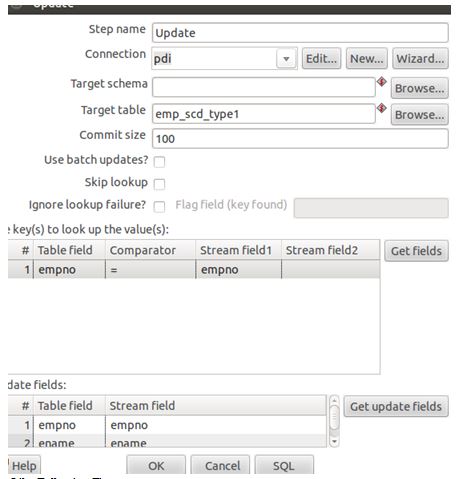 Program should Like the Following Figure :-
For any other query related to Pentaho Data Integrator, get in touch with us at Helical IT Solutions
Bidyut Kumar