How to use Custom Component in Jaspersoft Studio:
This Blog will teach you how to use Custom component in Jaspersoft studio.
A Custom component allows the BI Developer to enhance the functionality of Jasperreports engine by adding some custom visualized components.
By using Custom Component , we can able to develop anything like tables , charts , etc …
Steps to create Custom Component :
# 1.      Go to File -> New -> Others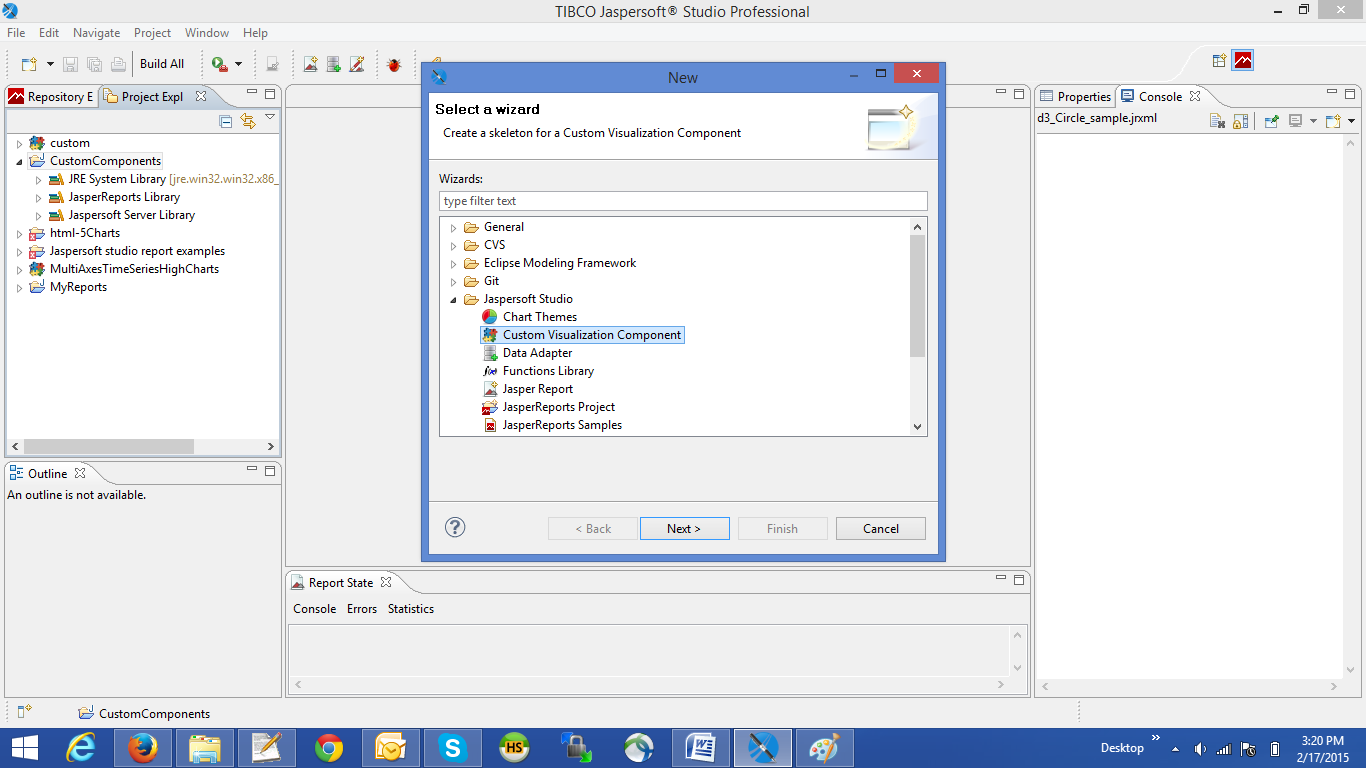 # 2 .     Select Custom Component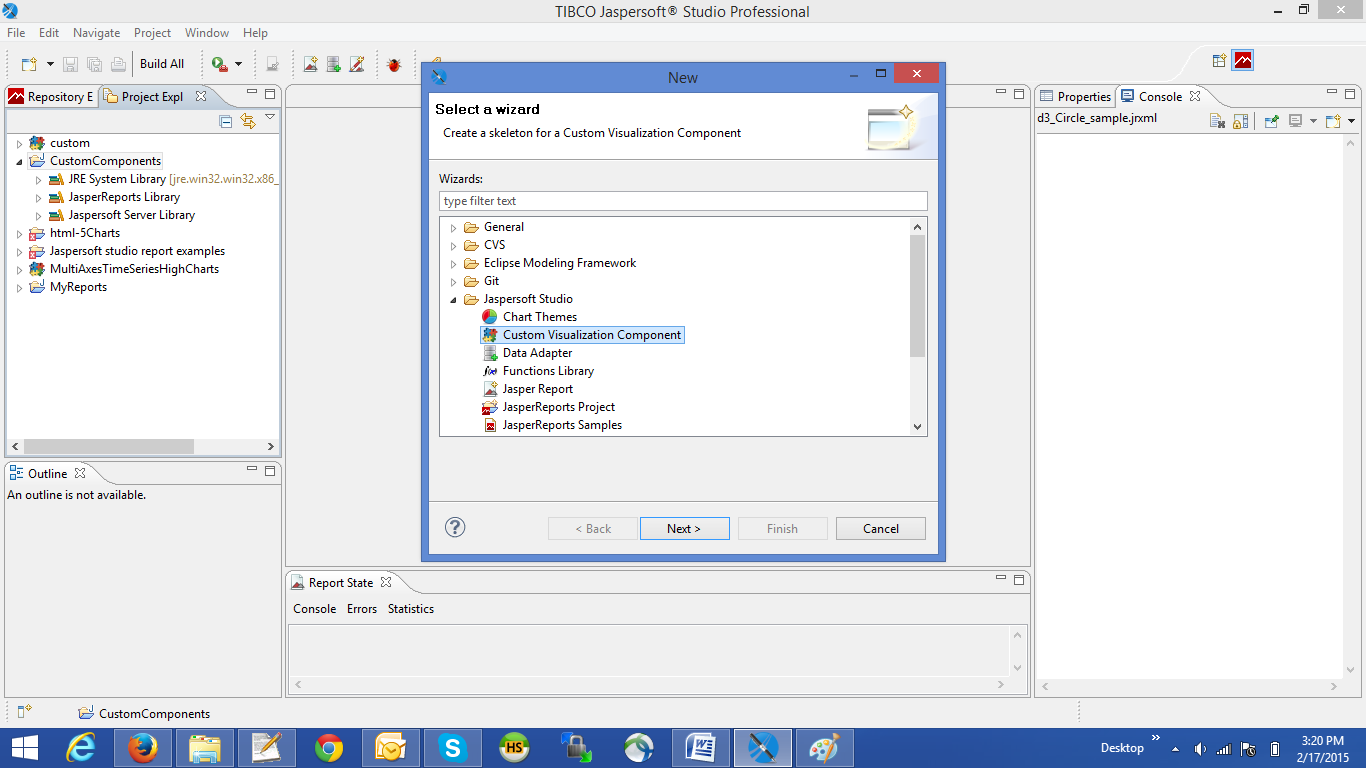 Then Click Next.
# 3. There you will get 3 samples , you can select any one of them and give your Project Name.
Then Click on Next.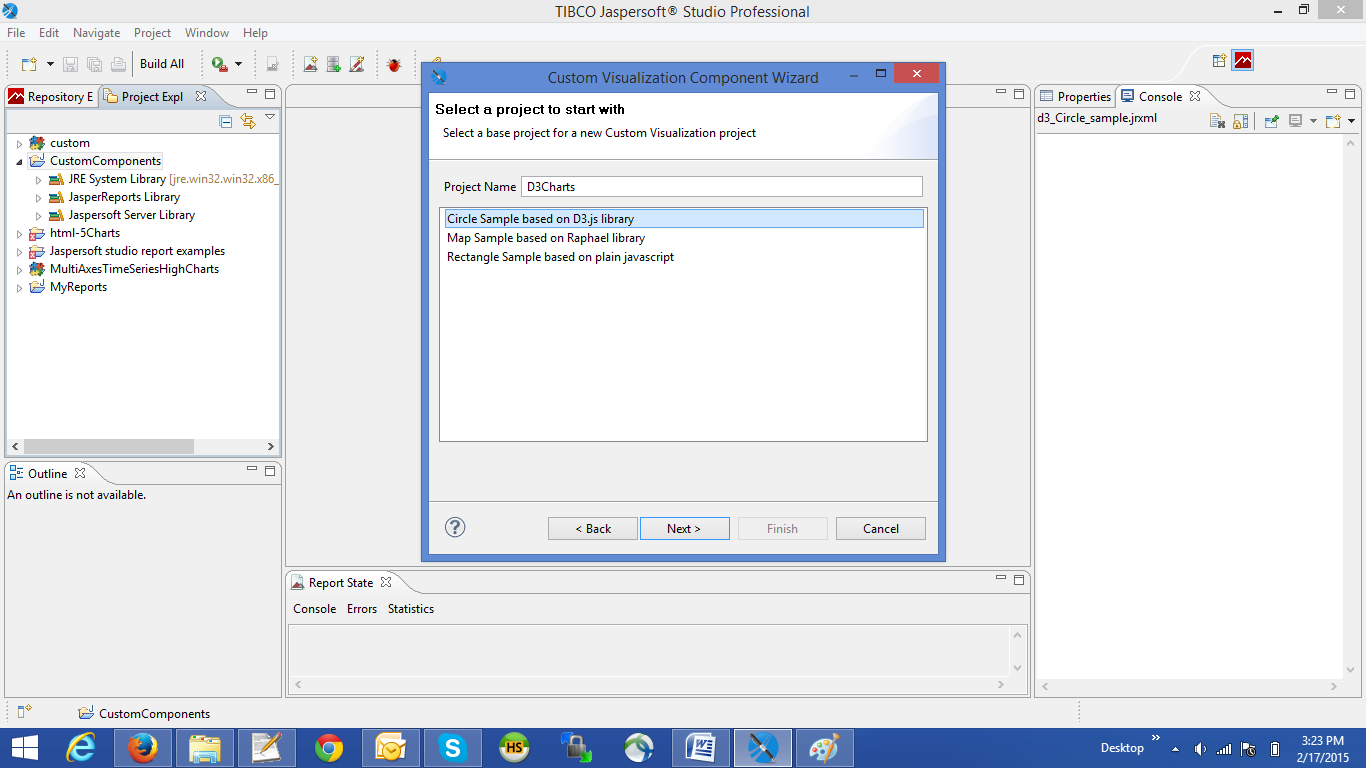 # 4. You can see in the left side , one folder is created named same as the above metioned name.
# 5. Right click on build.js -> Buid Component
# 6.After thet In the same folder double click "d3_Circle_sample.jrxml" , Preview it
You will get the Output as :
Thanks ,
Rupam Bhardwaj